When manufacturing sheet metal parts, manufacturers devote much effort to fixing mistakes. Many of such mistakes are the result of poor design. 3D or 2D  CAD Drawings do not always convert well into real products. Well-designed drawings may save you a lot of time and money while increasing the efficiency of the metal fabrication process for the service provider.
Being aware of the usual pitfalls that less experienced designers make when creating your designs is essential. Think about how you can make your current drawings more manufacturer-friendly.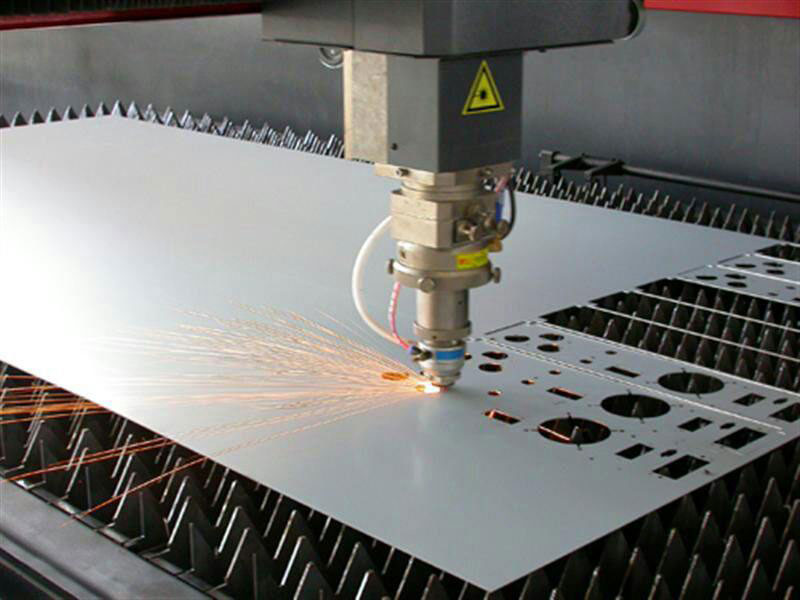 Using Inappropriate Materials
It's essential to choose the appropriate materials for your sheet metal parts. Knowing the characteristics of materials when designing will help produce a better product.   Your product can probably become unusable in a short time if you design simply on mechanical features. For instance, untreated steel would not hold up well in humid, high-salt conditions.
Common sheet metals include cold rolled steel, galvanised steel, stainless steel, aluminium and copper. It would be best if you considered following factors when designing:
Heat resistance
Corrosion resistance
Wear resistance
Strength, Weight, and Manufacturability
Mechanical attributes ( yield strength, tensile strength, malleability)
electrical conductivity
Aesthetics/cosmetic appearance
The best practice is to indicate the material type, thickness, and quantity on 2D drawings.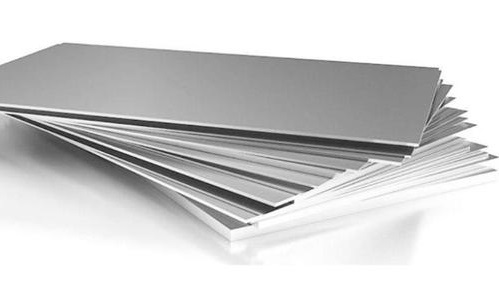 Too Tight of a Bend Radius
The bend radius should be carefully considered when designing because a tight bend radius becomes a weak point in the sheet metal. Having a near-perpendicular bend area will cause your part to break easily. It can also cause a deformity in the dimensions of the metal part you're trying to create.
The resulting bend is not a perfect 90° angle during forming sheet metal. Instead, the bend has a rounded curve. If you measure the length of that bent area and divide it by two, you'll get the bend radius, a figure defined by the tool that made it. If the size of that curve is important to you, make sure you specify it in your model.
Make sure to understand the bend ratios of the metal you're using—the harder and thicker the metal, the greater the minimum bend radius. If you're unaware of this property, your parts will likely crack or break.
Some designers like to design different radii for each bend in part, which costs more money. Use the same radius for all angles when your manufacturer doesn't have to change the tooling. That saves you on labor costs.
Holes, Tabs too Close to Bend Lines
Another common design mistake is positioning tabs, holes, or other features too close to a bend, which makes manufacturing more difficult. The reasonable distance between all features and bend lines should be at least 4x material thickness away. For example, when fabricating 0.050 in. (1.27mm) copper, your feature should be at least 0.200 in. (5.08mm) away from bend lines. If you do not follow this guideline, your part will distort in the press brake.
Furthermore, positioning these notches and other features too close to the bent edges of the sheet metal item might affect the function of the sheet metal part. For example, holes at bend radiuses may lose their ability to hold hardware or withstand tension. The ideal strategy is to avoid placing any cut features near any bends. If you must add one at a bend, try to add it past the bend line.
As the picture above shows, do not place holes, tabs, and other features too close to a bend. Place all features at least four times the material thickness away from bend lines.
Indicating hardware specs in your 2D and 3D drawings, such as PEM self-clinching nut, will help you get the parts you expect.
No Hardware Specification Information
The 2D and 3D CAD files are digital blueprints for designs that include all details of materials, processes, finishing, and other data on the drawing. A CAD file is the starting point for all sheet metal production processes. It is critical to include all hardware specs in your CAD file so that your manufacturer knows what sort of hardware you want to use. It is a self-clinching nut like PEM CLS-M3-2, flush-head studs like PEM FHLS-M3-10, or other hardware.
You should note which types of nuts, studs, bolts, and other components you want your product to have. With the right hardware specs, the manufacturer will save significant time attempting to find out or communicate with you. You will receive what you want in less time with a comprehensive CAD file.
Download the document of PEM clinch hardware here.
Not Considering Metal Thickness
The thickness of Sheet metal is also an element often overlooked by designers. In fact, in processing sheet metal parts, the thickness of the sheet metal has a significant influence.
For instance, sheet metal thickness directly impacts weldability. For ordinary sheet metal welding, the allowed minimum material thickness is 0.040 inches (1.016mm). Anything thinner will probably result in melted metal sludge.
The thickness of the metal will also affect sheet metal bending; the inner bend radius must always equal the thickness of the metal and must not be less. Always think carefully when providing metal thickness to the manufacturer. The metal thickness will determine the V and K-Factor for metal bending.
Not Considering U-Channel Strength
When designing U channels, please consider the bendability and strength of used sheet metal. Some materials like aluminium 2024-T3 are impossible to bend narrow U channels.
Generally speaking, a narrower U channel is not a problem for RpProto, since we have suitable toolings. Our toolings enable us to make narrower U channels.
Maintaining a minimum 2:1 width-to-height ratio for your U channels is the ideal design approach. Think about a welded or riveted assembly if you require a smaller channel.
When creating U channels, take into account the material's tensile strength and ease of bending. It's recommended to keep the U channels' width-to-height ratio at least 2:1.
Make sure that your weld specifications are attainable and practical. And keep in mind that a closed box cannot have a seam weld because we cannot weld if a seam is inaccessible to a welding flame. We highly advise creating parts with all welds on the exterior.
Additionally, metal melts at high temperatures. Thus materials need to be thick enough to withstand the intense heat. To prevent the weld from turning into an ungodly mess of molten metal, the minimum material thickness for welding is 0.040 in. (1.016mm).
Finally, always use a welding function or terminology to highlight the necessity for welds in your models. Never use boxed corners as a welding indicator.
Inappropriate Finishing Process
Knowing the finishing that best suits your sheet metal parts throughout the design process is crucial. While some coatings offer protective properties to sheet metal components, others enhance their surface and aesthetic appeal. There are several choices to think about when selecting a finish.
Chemical conversion changes or modifies the surface's characteristics to protect the component. These types of metal finishing, such as galvanized, or anodized metal, have a protective coat. The part's surface is more corrosion- and wear-resistant because of these protective layers.
However, cosmetic finishes often use powder coating, which offers some protection but is less effective and long-lasting. Another sort of decorative finishing for sheet metal used to display an image or text is silk screening.
Some metals, although durable, may not be flexible or adaptable for your sheet metal parts. For instance, you cannot weld galvannealed steel due to toxins during the process. Instead, you may use a different metal and add a zinc coating after welding to combat this. There is also a chromate conversion finish, which offers sheet metal parts electrical connectivity and provides a primer layer for painting.
For additional help, feel free to contact a RpProto applications engineer at [email protected]. To get your next design project started today, simply upload a 3D CAD model for an interactive quote within hours.
RpProto – Sheet Metal Fabrication Service Provider
For additional help, feel free to contact a RpProto applications engineer at [email protected]. RpProto provides precise custom Sheet Metal Fabrication services with fast turnaround. 
We have industry-experienced staff and engineers to complete your project according to your specifications. We will provide you with the best and most affordable service, from prototyping to mass production.
RpProto can help you in the following ways:
Upload Your File and Get Started Today