100 to 10000+ Plastic and Metal Parts
From Prototype to Production
Low Volume Manufacturing Service
RpProto is experts in rapid prototyping and low-volume manufacturing, who can be your reliable partner working with you from prototyping to production. RpProto can provide
 CNC Machining, Sheet Metal Fabrication, Die Casting
 low volume production services.We provide services to thousands of companies in the automotive, medical, and electronic industries all over the world. Our low-volume manufacturing service can help you manufacture hundreds of thousands of parts, and enable you take your product to market in a short time. 
Contact us
 to get a project review and instant quotation.
STL | STEP | SLDPRT | IGS | IPT | PRT | SAT files
RpProto is your one-stop solution for high-quality parts; from prototype to end-part assembly, we offer on-demand machining & manufacturing that is simple & quick.
Low Volume Manufacturing Process
RpProto provides precise CNC machining services such as milling, turning, surface grinding, and others. With our precise 3-, 4-, and 5-axis CNC machining centres, as well as our other sophisticated capabilities and skilled staff. CNC machining is good option for tens of protoytpes in low volume manufacturing. It is precision, fast, and affordable. It can process wide selection of materials.
Sheet metal fabrication service including bending, punching and cutting standard gauge metal is the best option when you need low-volume manufacturing of durable metal parts. RpProto's service of sheet metal fabrication can be used for both prototypes and low volume manufacturing.
Vacuum Casting is the process of creating a silicone mould and casting materials such as PU, POM, or ABS under vacuum in the mould to replicate the original master. The entire process takes only a few days. It is appropriate for low-volume production throughout the product development process. The silicone mould is popular because to its quick moulding process. Plastic items with complicated form structures, fine surface details, and dimensional stability may be produced by vacuum casting. RpProto provides high-quality urethane casting services for low-volume plastic part production. You can choose from a variety of plastic resins, as well as customised colours and finishes.
RpProto provides high-quality pressure Die Casting services for low-volume part production.
What Is Low Volume Manufacturing
Low volume manufacturing is a rapid production method that precedes full-scale production. Low-volume manufacturing is ideal for those who need small quantities of finished parts, varying from thousands to hundreds of thousands. It is becoming a more common choice for many product categories, as it allows for a lower initial investment in tooling and materials while also allowing for fast market entry.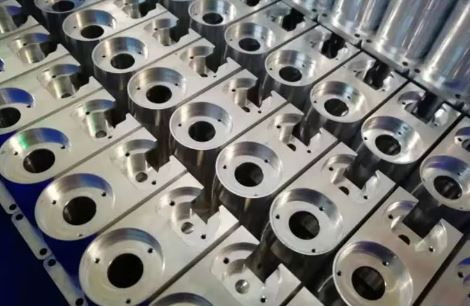 How can low-volume manufacturing help your company?
Advantages of Low-volume manufacturing
The advantages of low volume manufacturing make it a bridge between prototype and full-scale production, which is suitable for many different industries and products.