What is Urethane Casting?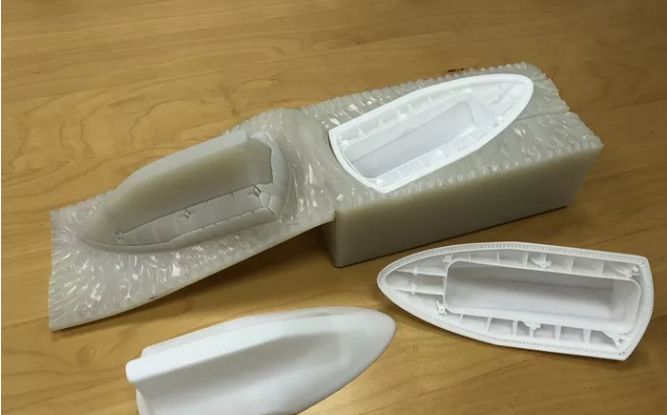 Urethane casting is a cost-effective way to create rigid or rubber-like plastic prototypes and end-use parts. It makes a limited number of castings with silicone molds rather than expensive metal tooling. It's comparable to injection moulding, except the tooling is more flexible and soft. As a result, urethane casting is more cost effective than injection molding, particularly in low-volume manufacturing.
Urethane is a kind of plastic resin that is used to create a variety of products. Its end-use is quite diverse; it may be used to make both flexible objects with a rubbery texture and very hard plastics.
Urethane casting creates prototypes that are less strong than injection moulded ones but have a superior surface quality. It will be used when the parts need colour, surface quality, and toughness. As well, cast urethane is a great option for insert molding or overmolding in small batches production.
With a balance of quality, cost, and time, Polyurethane cast parts can also be used for bridge-tooling between a 3D printed prototype and an injection molding.  They can easily add colour to their castings — either during or after manufacturing.  And it can even use transparent materials to create items like clear electronics casings and presentation boxes.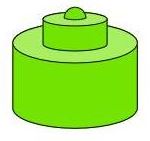 Positioning of the model in a box and casting of silicon
Mold cutting and RP model removal
Polyurethane or other material casting
Printed model with inlet to be removed
Making polyurethane vacuum cast prototypes involves 3 key steps: creating a master pattern, creating molds, and casting the parts:
Step 1. The Master Patterns 
Master Patterns are 3D solids of your CAD designs. They must be able to resist temperatures of up to 40°C. They are often produced using CNC machining or 3D plastic printing techniques such as SLA / SLS. Because these technologies can create high-resolution and naturally smooth finish pieces.  The master pattern is typically hand finished to achieve optimal surface detail before the creation of the mould tool. You can provide your own patterns or we can create ones for you.
Step 2. Making the Molds
Liquid silicone is used to make casting moulds. This silicone is poured into a casting box around the master pattern. The silicone encapsulating all the features of the printed parts, and is allowed to cure in an oven for 16 hours. When the mould has cured, it is cut apart and the master is removed, leaving an empty void in the exact negative shape of the original.
Step 3. Casting Copies
Liquid urethane is poured into the silicone mould in the last phase of the process. The mould is then put in a chamber to eliminate air bubbles in the liquid substance. The chamber is usually pressured for opaque components. In the case of clear parts, the chamber usually pulls a vacuum to reduce bubbles and improve clarity. The silicone halves are split and the newly created part is removed after they have hardened. This procedure is continued until the necessary quantity has been reached. Silicone moulds can usually produce about 20 duplicates of the master pattern.
Urethane casting is also known as vacuum casting at times. However, using the vacuum method to manufacture urethane components is not always essential.
For more information on the silicone mold manufacturing process, read our post on how to build a silicone mold
Advantages of urethane casting
Urethane 
casting 
is 
an 
excellent 
process 
for 
creating 
high-quality 
prototypes 
or 
low-volume 
production 
of 
stiff, 
transparent, 
flexible, 
colourful, 
or 
rubber-like 
plastic 
end-use 
parts.
When 
compared 
to 
other 
techniques 
of 
manufacturing, 
urethane 
casting 
offers 
several 
advantages, 
including 
speed, 
cost-effectiveness, 
adaptability, 
and 
overall 
quality.
Learn more about each of these benefits and how they are made possible by vacuum casting in this short post.
Save on Tooling Costs
When compared to injection moulding or 3D printing, urethane casting provides a lower cost and faster turnaround for high-quality plastic products. The machining of the mould in injection moulding is expensive up front, while the silicone mould required for urethane casting is affordable and simple to make.
Design Flexibility
Urethane moulding enables for on-the-fly design modifications based on client feedback. Design modifications may be made from mould to mould at a low cost. Even if a tool has to be changed or recreated, it may be replaced for a quarter of the cost of an injection moulded tool and with half the lead time. It is critical in product development to have design flexibility so that designs may be iterated fast in response to consumer input.
Fast Lead Time
Urethane casting has a faster turnaround time than injection moulding. Injection mould manufacture is more labor-intensive and might take several months before entering the production stage. However, regardless of component size, silicone moulds used in urethane casting can be produced in as little as 1 to 2 weeks (sometimes even faster).
Material Choice
Urethane casting can be completed with a wide range of materials, from soft and flexible to rigid and impact-resistant. There are hundreds of materials available in a variety of durometers, hues, and requirements. The majority of them may be custom-colored to match Pantone numbers. Urethane is also available in MR clear, UL, and FDA materials. Furthermore, the technique is capable of over-molding onto plastic or metal components.
Finishing Options
While most 3D printing techniques need considerable post-processing to achieve a near-finished product, urethane cast components are ready to use right out of the mould. Cast urethanes have the same strength and surface quality as injection moulded components. Urethane casting components, like injection moulding, can be custom coloured, textured, or painted.
Urethane Casting Materials
Urethane casting work with two distinct types of urethane, rigid or elastomeric material depending on its end use. Rigidity is essential for most mechanical functions, while elasticity can be useful for shock absorption, gripping, and other uses. We categorise our urethane materials into broad categories to assist you make more informed selections and get the best results for your project. The list below describes the categories of materials and technical examples when selecting polyurethanes.
Rigid
Shore D urethanes are a group of rigid urethane plastics that are often tough and durable and which can be used for items like enclosures, cases, consumer electronics, toys, packaging, lenses, medical and scientific devices, and panels.
Elastomeric
Shore A urethanes are a group of soft and rubberlike urethane plastics that are flexible with good impact resistance. They can be used for items like rubber grips and skins, overmolds, buttons and key pads, cable connectors, and even rubber boots.
| Material | Shore Hardness | Description | Technical Info. |
| --- | --- | --- | --- |
| General Purpose | D 76-80 | An impact-resistant, ABS-like material, used from enclosure housings to concept models. | TC-878, TC-852, or equivalent |
| Rigid Clear | D 80 | A versatile, clear polyurethane. | Poly-Optic 1410 or equivalent |
| ABS-Like, FR | D 78-82 | A tough Shore 80D flame retardant material that is UL Listed with a flammability rating at 1/16″ (1.6 mm). | TC-891-FR or equivalent |
| Polypropylene-Like | D 65-75 | A tough and abrasion-resistant flexible urethane with polypropylene-like ductility. | TC-872, HP-2270D, or equivalent |
| Polycarbonate-Like | D 82-86 | A stiff, high impact, high HDT, material with a wide variety of uses. Simulates polycarbonate (non-clear), Shore 84D. | TC-854 or equivalent |
| Glass-Filled Nylon-Like | D 85 | A stiff, USP Class VI, high-performance urethane with high impact strength and a HDT of 190°F (88°C). | PT8902 or PT8952 (FR) |
| Rubber-Like Polyurethane | A 25-95 | A Shore A elastomer with a high elongation to break. | F-130 to F-190 or equivalent |
| Clear Rubber-Like Polyurethane | A 40-95 | A colorless Shore A elastomer with a high elongation to break.  | WC-540 to WC-595 or equivalent |
Available Finishes for Casted Parts
Finish Type
Description
Matte / Frosted
With this treatment, parts have a smooth, satin-like surface, and clear and transparent components will look frosted.
It is ideal for handheld and high-touch areas because they decrease the visibility of fingerprints.
Semi-Gloss
Semi-gloss coatings provide a smooth, easy-to-clean surface to components. There is some shine but not a lot of reflection.
High-Gloss
High-gloss offers the maximum shine and clarity for transparent components. It may be used to create cleanable surfaces, lenses or cosmetic models.
Custom
RpProto offers further processing such as custom textures, secondary finishes, painting, and other services.
Polyurethanes can be coloured by combining them with pigments. A urethane can naturally range in hue from amber to milky-white.  RpProto's colour choices are as follows:
Color-Match
Black
Natural (unpigmented)
Clear (colorless)
Urethane Casting Tolerances
| Description | Description |
| --- | --- |
| Distance Dimensions | Typical tolerances are +/- 0.010" or +/- 0.003" per inch, whichever is greater. Irregular or overly-thick geometries may induce shrinkage deviances or deflection. |
| Shrink Mitigation | Because of thermal expansion of the liquid, and the response of the flexible mold, there will be A shrinkage rate of +0.15%. |
| Surface Quality | The surface finish is externally smoothed to provide a satin or matte appearance.Grow lines can appear on internal or difficult-to-reach features. |
| Feature Definition | Text and sharp corners may look somewhat rounded. |
| Size Recommendation | We can provide urethane cast pieces up to 30″ (0.762 m) in length. |
Applications of Urethane Casting
Because it is a production-quality Urethane casting technique, it is excellent for prototyping and some end-use applications. It produces highly accurate duplicates of the master pattern. And It is useful for applications, such as components with overlapping joints or features, or pieces with raised or inset lettering or patterns.
The method also allows for the incorporation of ribs, which can improve the strength and stiffness of casted pieces (which already tend to be as strong or stronger than injection moulded or 3D printed parts).
Urethane cast parts are perfect for rapid prototyping, which can be completed 1~2 weeks. When you have not verified the design, not decided to manufacture injection mold tooling, Urethane casting is pefect choice. It can be especially useful for large parts like car bumpers, which would be very expensive to machine or mold with metal tooling.
As well, With the development of cast urethane soft tooling, low-volume production has become increasingly cost-effective and efficient for a wide range of consumer products and medical devices. The method is both cost-effective and flexible, since it can be used to produce components in a wide range of sizes, durometers, materials, and colours while still offering production-level material performance.
It is common to use cast urethane as a bridge(Also called rapid tooling) between prototyping and mass production. Because retooling moulds is costly and often impossible, it is critical to ensure that a tool functions well before moving into mass production.
Because of the flexibility of cast urethane, prototypes may easily evolve in response to user testing.In the meantime, it ensures that each part is exact the same with the master pattern.
Urethane cast is excellent option for consumer testing, user assessment, and concept models, because of its end-user functionality and high-quality finish.
Also it has ability to rapidly build several prototypes means that changes can be incorporated and retested quickly.
Compared with other process
SLA, which is commonly used in dentistry, jewellery manufacturing, and other industries that demand precise transparent components, can generate finer details than urethane casting.
When urethane casting uses a SLA printed parts as the master pattern, there will be some detail loss after moulding and casting.
However, urethane casting may be preferable if several copies of the part are required. In addition, colours cannot be added to SLA resins, but casting urethanes may.
Urethane casting and CNC machining are completely different manufacturing techniques.
But some times they can be used to produce similar parts, like rigid plastic parts. CNC machining can process many different materials, but urethane casting cannot.
CNC Machining is much more precise than urethane casting and can produce more detailed features.
When compared to CNC Machining, The urethane casting process is much cheaper in any volume, particularly when multiple units are required.
The urethane casting and injection moulding processes are quite similar. The main difference is that urethane casting uses a soft silicone mould, whereas injection moulding needs metal tooling.
Injection moulding is considerably better suited for medium to high order numbers and for items that need to be stronger. While urethane casting is ideal for low-budget small volumes, since it does not require expensive metal tooling.